Pratunam Market in Bangkok consists of retail stores and outdoor stalls selling products for tourist use. In central Bangkok, this market is famous for providing top quality textiles, fashionable dresses, embroidered costumes (think feathers, beads and sequins) at the cheapest prices. Tourists can also purchase handcrafted goods, watches and many other items.
The Pratunam Market Bangkok covers the complete area behind Indra Regent hotels and Amari Watergate. Pratunam market is open 24 hours round the clock. However, some retail outlets shut down at 9 PM. The nearest airport to Pratunam Market Center is Don Mueang International airport, Bangkok, located at only 19 KMs distance.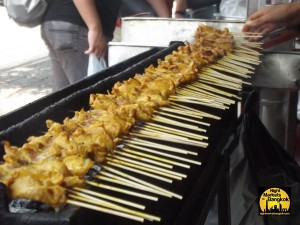 While visiting Pratunam Market in Bangkok, along with shopping, visitors can explore the local life style. When you step into streets near the Pratanum market, you will find local people working on their sewing machines, carting trolleys passing through narrow lanes and laborers doing their work.
Pratunam Market Bangkok is known as a wholesale market. Vendors having huge stock of products are focused on number of sales and offer products at low prices. If you are ready to buy 3 or more than 3 products, you can take away the products to your home at wholesale price. As items are already available at cheap prices, you do not need to bargain too much. However, buyers must keep some important things in mind.
• Items once purchases are not returned back
• Might be able to try on but it will be Thai style
• No replacement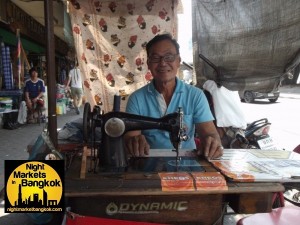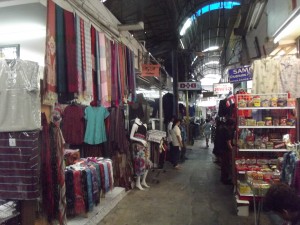 How do you get to Pratunam Market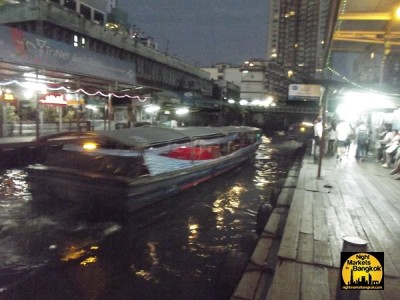 Pratunam Market in Bangkok is located at the intersection of Phetburi and Ratchaprarop roads in the district Ratchathewi. One of the best (my favorite) ways to access is by boat but there are other different ways to get there. Petchaburi road takes you right towards the market!! Go to our Market Map page to get there as easily as possible.
Hotels around Pratunam Market in Bangkok
Pratunam Market area is one of my favorite places to just walk from the expressboat and roam around all the different shopping stalls. The close proximity to town, Indra Square, great wholesale shopping, and different cultures that influence this area makes it a place to stay while in BKK.
Nearby Attractions

• Platinum Fashion Mall Basically inside Pratunam Market Area
•Indra Square market
• Indra Regent Hotel
• Baiyoke Tower I
• Baiyoke Tower II
• Suan Pakkad Palace Museum – Approx .3 Miles Away
• Sampeng Market-Approx .3 Miles Away
• Central World Plaza – Approx .6 Miles
• Pantip Plaza – Good IT- Shopping Mall- About .6 miles
• Siam Paragon
• Madame Tussauds Bangkok at Siam Discovery
• Paragon Cineplex
• KidZania- Just what the name says:)
• Sea Life Bangkok Sea World
Items for Page:
There are no posts that match the selection criteria.