Patpong Night Market is an entertainment district in Bangkok, Thailand. The Market area is notorious for its sex business and if you have been there then you would know of the "ping Pong Show". Every one around the area really wants you to see this show. Patpong market has been designed to attract foreign tourists and consists of two parallel side streets running between Silom Road and Surawong Road and one side street running from the opposite side of Surawong. Patpong 1 is the main street. Both Patpong 1 and Patpong 2 streets consist of many bars.
At the Night Market, you can purchase all kinds of interesting merchandise from Thai handicrafts to designer clothes, football shorts , watches and tourist souvenirs. The market is known for its fake brand-name products such as handbags, fake Rolex watches, fake Lacoste T-shirts, pirated DVDs of the latest Hollywood blockbusters, pirated music CDs and DVDs, and fashion accessories. Haggle over the offered price and you can get discounts up to 50%. Bargaining is necessary as most of the times vendors quote double or triple of the actual product price in order to gain maximum profit.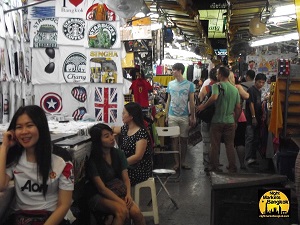 How do you get to PatPong?
The nearest airport to Patpong Night Market is Don Mueang International airport, Bangkok located at 21 KMs distance. Patpong Night Market is one of those markets that needs to be visited once in your life. It has shopping, adult nightlife, live music, and shopping and is located close to BTS and the MRT. To find out easily and most specifically how to get there visit our Map page:)
Opening Hours
Opening Days: Open every 7 days in a week.
Opening hours: 6 PM – midnight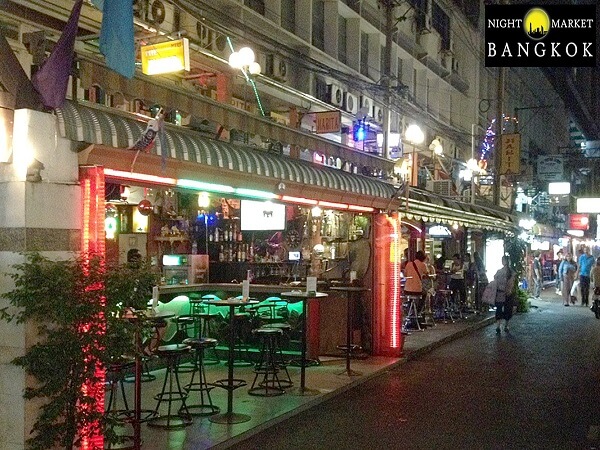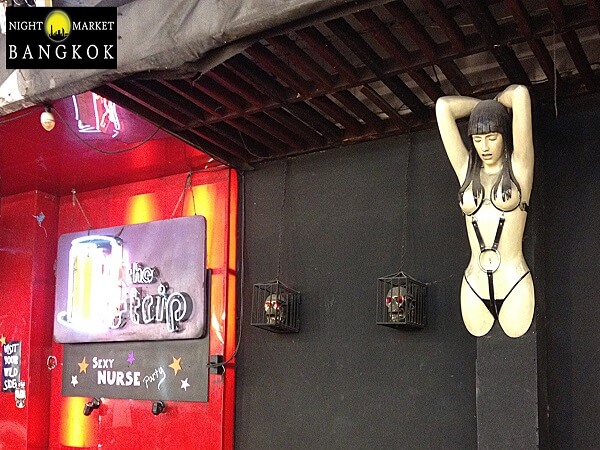 Hotels around Patpong Market
There are many reputable Hotels around the Sala Daeng and Patpong Area because this area is so close to town. The visitor will have no problem finding an place to stay that fits their needs. It all just depends on the time of the year and the length of stay. There are service apartments and Hotels all in the area of Patpong Night Market.
Clubs
PatPong Night market is notorious for its sex industry that includes sex clubs, gay areas, and adult shows. Some adult bars organizing sex shows are mentioned below:
• Obssession
• King's Castle III
• Cockatoo
• Cascade Ladyboy Bar
• King's Corner
• Cabaret Calypso Show
• Silver Star
• Kiss
Nearby Tourism Attractions
• Silom Galleria
• Thonburi Snake Farm
• Wat HuaLamPhong
• Ruen-Nuad Massage Studio
• Dahra Beauty & Spa
• Devarana Spa
• Neilson Hayes Library
• Health Land Spa and Massage
• M.R. Kukrit's Heritage Home
• The Royal Bangkok Sports Club
Interesting News
Patpong Night Market has been a shooting location for many western movies. You can see Patpong scenes in the award winning movie 'The Deer Hunter' (1978), starring Robert De Niro. The final part of the popular musical Miss Saigon (1989) features a bar scene at Patpong.