Indra Market in Bangkok also known as Indra square is a reputable indoor shopping mall including over 300 wholesale and retail outlets. As items are available at wholesale rate, people flock at Indra market to buy top quality products at cheap cost. The market is located at a short distance from Pratunam wholesale market and takes only few minutes time to travel. In Indra Square mall, you will find several floors consisting of small shops, retail shops, restaurants, fashion stores and kids stores. This mall is directly attached to the Indra Regent Hotel.
Key Attractions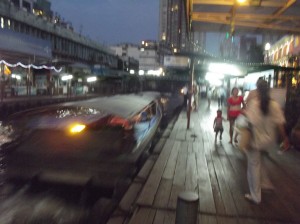 • Top quality products at cheap prices
• Fashionable clothes, Silk Clothes, Readymade Shirts, Trousers, Jeans, T-shirts at very low price
• Buy SmartPhones, Tablets, iPads, Television and electronic items of reputed brands at cheap price
• Indian jewelries, Shoes, Handbags, Cosmetics, Toys, Arts, Crafts and other products
• Multi-cuisine fast food corners, Indian origin food dishes
All different styles of Women's clothes at Indra Market Bangkok. At the first floor, you will find fast food corners and shops selling fashion products, fashion wears, silk clothing and accessories. On the second floor, you will find more diverse range of products that include toys, mobile phones, arts and crafts. If you are feeling hungry, you can visit the food center at the second floor and select a dish of your choice. The food centers offer a large range of dishes and multi-national cuisine. The clothing stores at Indra market is one of its main attractions. You can find clothes for all age group and gender at remarkably cheap price.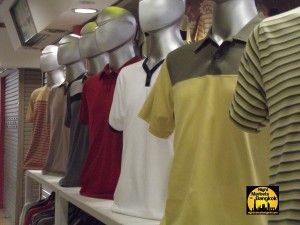 More about Indra Market
• Indra Square is located in Pratunam Area of BKK, which is famous for shopping centers.
• Indra market is attached with Indra Regent Hotel and surrounded by Baiyoke Tower II.
• Baiyoke Tower II is a residential building.
• There are many tourist spots around Indra market that includes: Bangkok Dolls Museum, Phaya Thai Palace, Suan Pakkad Palace, Thai Labour Museum, Victory Monument and many others to choose from.
How Do you get to Indra Square
• One can enter Pratunam Area/Indra Market through rail, road, plane and express boat routes.
• The main road that joins Indra Square to other locations is Rajaprarop Road

One of my favorite ways and the most efficient way to access Indra Market is by boat in the canal at the Pratanum Pier. You bypass all traffic by going through the canal. Go to our Bangkok Market Map to find out the correct and most efficient way to get to the express-boat system and Indra Market.
Find More detailed information at our Bangkok Market Map
 Hotels in Indra Market
Indra Square is basically inside the Pratunam Market area, so checking in a Hotel in this area allows for some amazing Wholesale Shopping.