Saphan Phut night market' also known as 'Memorial Bridge night market', is a popular shopping destination in Bangkok covering a decent area. The market is named after the towering Memorial Bridge based in the heart of old Bangkok. It is located right next to the flower market and is a pretty hip place for younger locals to hang out and do their thing.
About Saphan Phut Night Market
In this market, you can find a large range of products available at cheap prices. One can buy branded replica items and second hand items that include DVDs, video games, T-shirts, Jeans, handbags, shoes and accessories. Some original bamboo artists express their talents as this market! If you are feeling hungry after late night shopping, you can enjoy delicious chicken wings, squid eggs, spicy sausages and snacks at pushcarts and nearby food stalls. There is everything from noodles to pork balls on a stick, Pad Thai, Som Tam (papaya salad) and many others. If you want to present someone a flower bouquet, you do not have to waste your time in searching.
The Flower market is just close to Saphan Phut market, where you can find large array of flower items. Using side stairs, you can reach Memorial Bridge and walk along the footpath to watch the beautiful sights of Chao Phraya River.
When is Saphan Phut Night Market Open?
Opening Days: Every day except Mondays and Wednesdays
Opening Hours: 18:00 to 24:00
However, you can find people roaming around the market till 02:00 AM in the late night.
How do you get to Saphan Phut Market?
The market lies just at the intersection of Chakraphet and Maharat roads. From Flower market, you can walk towards the left to find Saphan Phut market. You can reach this market from Wat Pho by covering a walking distance. From China Town (Yaraowat), it takes 10 to 15 minutes by taxi to reach Saphan Phut market. The best and most efficient way is to take the BTS and then take the expressboat. However, do not get on the expressboat at rush hour because of the congestion. To find out how to easily get to Saphan Phut Market check out our Market Map.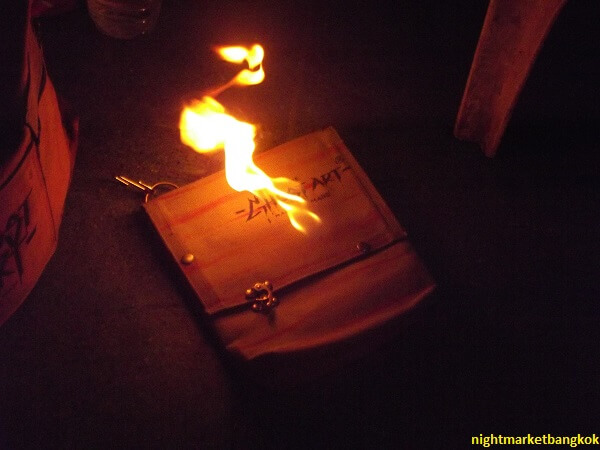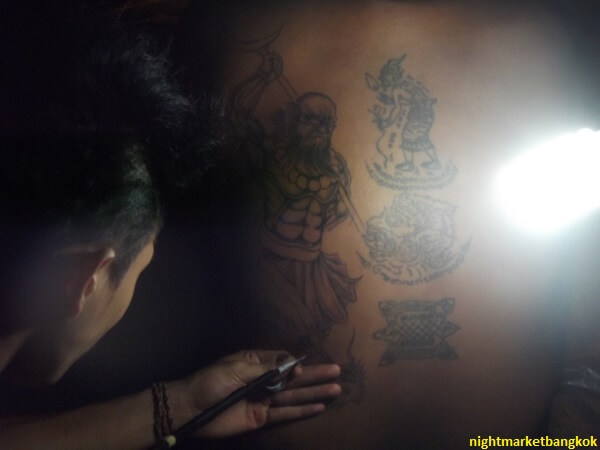 Hotels Near Saphan Phut Night Market
There are many great hotels that are close to the Saphan Phut Market. One of the selling factors that I feel is great about this area is that many of the hotels are parallel to the Riverside. This creates a great ambiance of tranquility mixed with many opportunities to venture around town by the expressway boat system.
Nearby Religious Destinations to the Saphan Phut Market
•Guru Tawan Sikh Temple
• Wat Chai Chana Songkhram
• Crocodile at Wat Chakrawat
• Wat Ga Buang Kim
• Wat Kanikapon (Wat Mae Lao Feng)
• Wat Mangkon Kamalawat (Dragon Flower Temple or Wat Leng Noei Yi)
• Wat Pathum Khongkha (Wat Sampeng)
• Wat Ratchaburana (Wat Liap)
• Wat Samphanthawong
• Wat Traimit (Temple of the Golden Buddha)
Shrines close by to the Saphan Phut Market
• L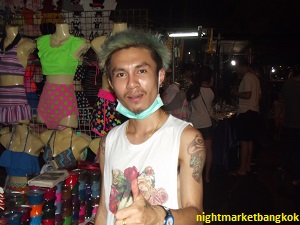 eng Buai Ia Shrine
• Kwong Siew Foundation
• Li Thi Miew Shrine
• Poh Teck Tung Foundation
• San Jao Sieng Kong
Museums and monuments
• Chinese shop houses
• King's Birthday Celebration Arch
• King Rama I the Great Monument
• Samphanthawong Museum
Items for Page:
There are no posts that match the selection criteria.