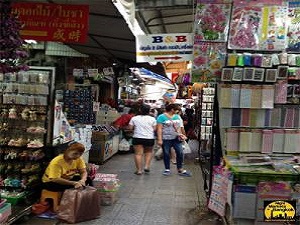 Sampeng Market is one of the best destinations to buy products at wholesale rate in Bangkok. Sampeng Market, located at Sampeng lane in Chinatown is a great attraction for tourists and locals in Bangkok.
The region comes under Samphanthawong District, known as a home to Chinese community in Bangkok. Chinatown is slowly expanding and now includes a large area around Yaowarat and Charoen Krung Road. Sampheng Lane is a narrow road that runs parallel to Yaowarat and bisects the commercial areas of Chinatown and Phahurat.  This is a great area to buy lots of supplies and crafts to design your own product to sell!
Sampeng Market is crowded most of the times. Sometimes, it becomes hard for visitors to pass through the lane to reach their desired shops. It may appear as if you are on an adventurous tour with all the people at Sampeng Market. Due to a large variety of shops, it is interesting to visit different stores and buy products of one's choice.
The Sampeng Market is flooded with all kinds of items that you need in your daily life. In the Sampeng Market, you will find pens, stickers, hair accessories, shoes, clothes, flashing knick-knacks, gems, jewelries and household items at a wholesale price.
If you are good at bargaining, you can buy products at a much cheaper price at Sampeng Market. Many retail shopkeepers visit this market to maintain their product stock. If you are feeling hungry, you can pass on to the side-way food stalls and restaurants. The food stalls serve a large number of mouthwatering dishes mostly of Chinese origin. Another shopping destination near to Sampeng market is Terminal 21, a beautiful shopping mall. In the surrounding region, you can find many Chinese shrines where you can offer prayers to god.
When is Sampeng Market open?
Opening hours of Sampeng Market are from 9 am – 6 pm daily.  This is one of the rare markets in Bangkok that remains open during daytime.  The market is bit more crowded on weekends.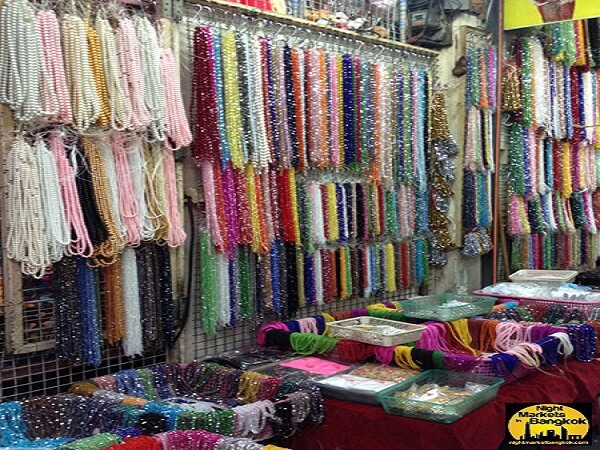 How do you get to Sampeng Market?
There are many ways to get to Sampeng Market. You can get to Sampeng Market by Bus, Taxi, Rail, and express boat systems. My favorite and I believe the most efficient way to get there is by the boat system. To find out easily how to get to Sampeng Market, please check out our Map page.
Hotels nearby Sampeng Market
Near to Sampeng Market, you will find a large number of hotels that vary in price, services and offerings. Hotels ranking from 1 star to 5 star luxurious hotels are available in this region. The close proximity to Chinatown, Chao Praya River, and different temples make this a great area to stay in Bangkok.
Items for Page:
There are no posts that match the selection criteria.