Background of Ramkhamhaeng
Ramkhamhaeng night market was named after the King Ram Khamhaeng the Great, King of Sukothai.According to history, he was the third king of the Phra Ruang dynasty,from 1278–1298, during one of the most flourishing times in Thai history. He supposedly had a big impact or was part of the creation of the Thai alphabet and created the foundation for Theravada Buddhism.
What About Ramkhamhaeng Night Market?
Ramkhamhaeng Night Market is open daily from 15:30- 22:30, and usually gets moving around sunset. This is the truly, genuine local experience and is a women's dream with lots of cheap things to buy. Such as cosmetics, hair supplies, tons of clothes to go through, get your nails done, and mostly everything a woman needs to be beautiful at a great price. In Ramkhamhaeng Night Market, it doesnt stop there and has a place for men's haircuts, plants, tons of food, small park, and a cool thai style restaurant in the middle. This was the most local market I have been to and was probably the nicest people I have encountered working at the markets. Even though, I probably say that after every market I go to:)
How do you get to Ramkhamhaeng Night Market?
Ramkhamhaeng night market is located right off Ramkhamhaeng Rd, just a few kilometers from Ramkhamhaeng University. Ramkhamhaeng university opened in 1971, and has been reported to have over half a million students due to it being an open admissions school. Also, if you take the walkway across the road to the odd number Ramkhamhaeng sois, there is a big Sports store with every floor dedicated to each sport. On floor 6 there is a fitness center. If you are coming from Lat Phrao rd, Lat phrao 122 turns into Ramkhamhaeng Rd, Along this area of Lat Prao, before the Market, there are plenty of cool bars and restaurants to hang out. This is kind of important because if you are looking for a beer, it is a little dry around the market place. I am sure there is somewhere to find a beer but most likely due to the Muslim influence in the area of the Market, I did not find a place.
The express boat has 2 stops that could get you pretty close the Market. The Saen Seap Express Boat is very good to bypass traffic but it takes balance getting on/off as the drivers dont stop long and the water in the canals is not the safest. Once you get to your stop, either take a taxi, bus, or subaru to the Rhamkhamhaeng Road in order to get to Ramkhamhaeng Night Market.
By bus, good ones to take are Bus 40, 58, and 113 that will get you to Ramkhamhaeng Rd. The bus system is cheap but can be a little tricky, so try and find someone to ask for instructions in order to not get lost. Nothing is written in english on the bus and dont expect for the person to understand english that is taking your money. It is also a good idea to have Ramkhamhaeng Night Market or wherever you are going written in thai to show the driver.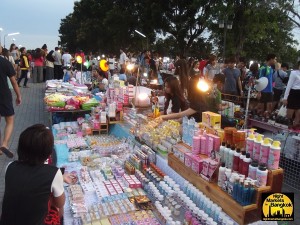 Due to the locality of the market in Ramkhamhaeng , it is somewhat of a convoluted mess getting there. There is not an MRT or BTS nearby Ramkhamhaeng , but I usually take motorbike taxi because it is the fastest from where I live in Bang Kapi. There are a couple of different ways to get there but this is somewhat dependent on your knowledge of the boat system, bus system, and the new Airport rail link. Come and see our outlined Map in order to get you to the Markets in Bangkok.
Hotels Near Ramkhamhaeng Market
This area is a little outside of Bangkok and one can find some really good deals on Hotels. This area has a lot to offer that many Tourists do not know about. It has Happyland BangKapi, Ramkhamhaeng Market, and Mall Bangkapi/Mall Ramkhamhaeng close by to the Market. This is one of my favorite places outside of BAngkok to stay.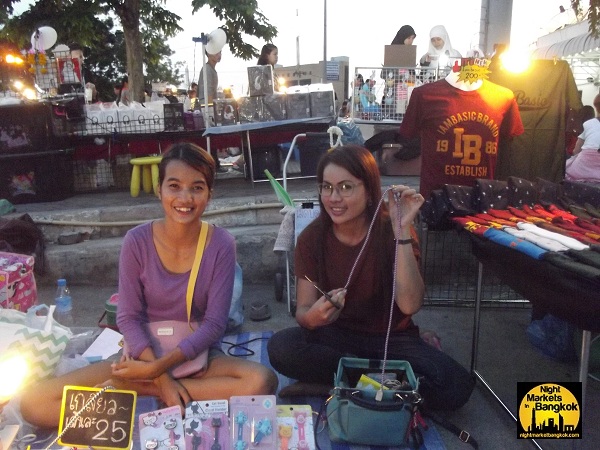 Items for Page:
There are no posts that match the selection criteria.