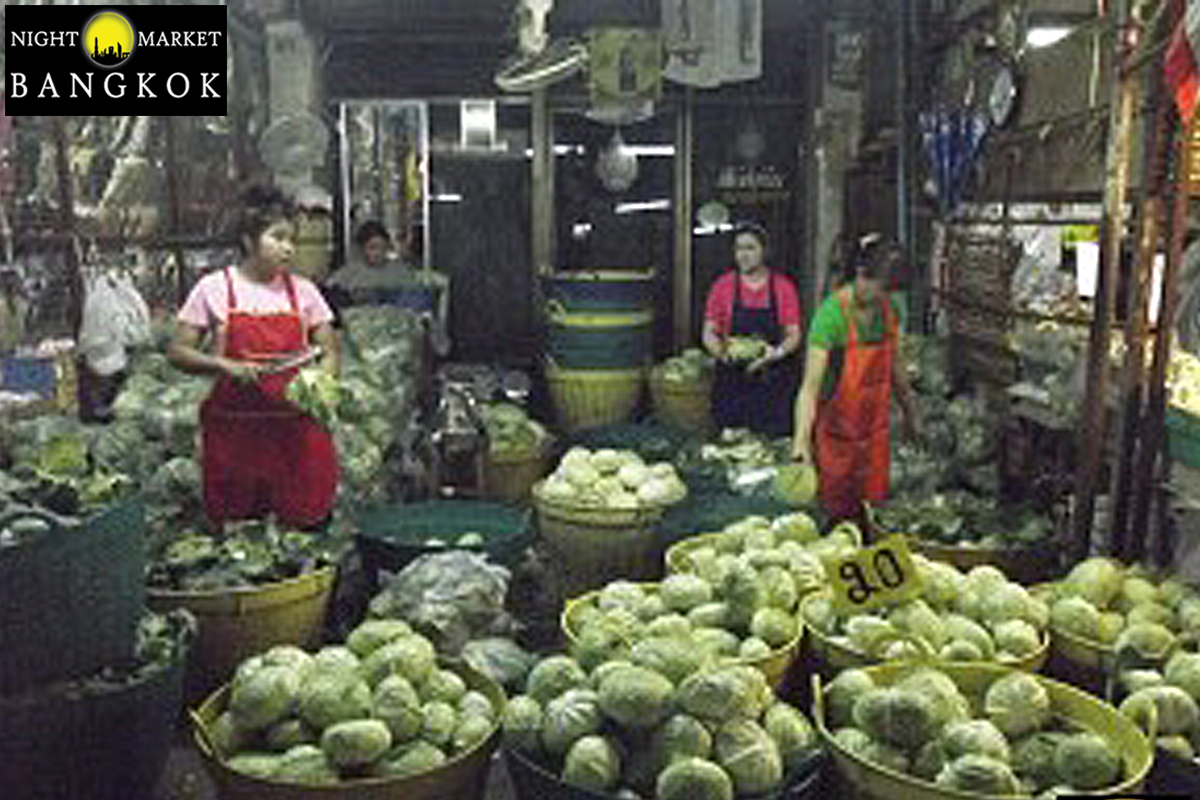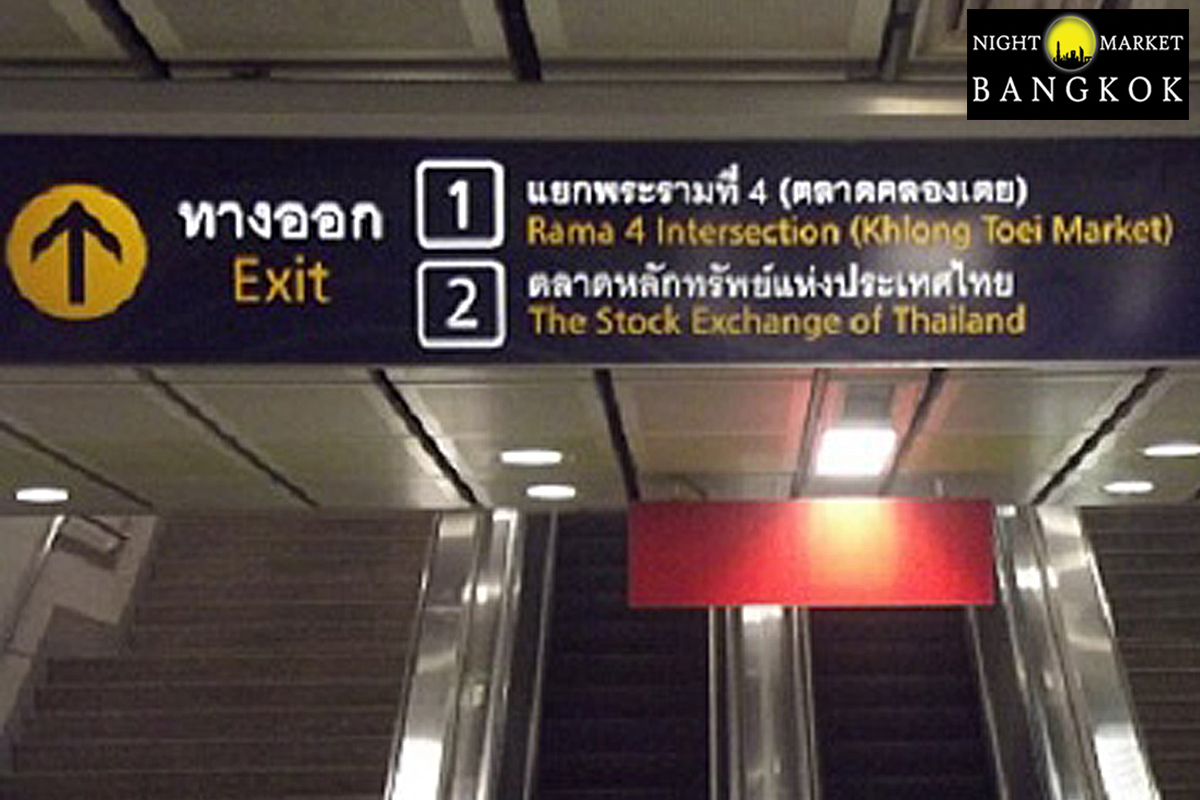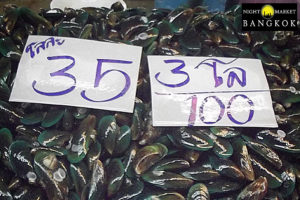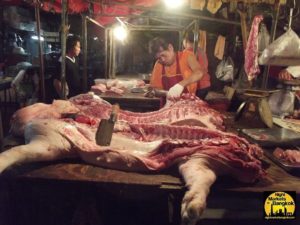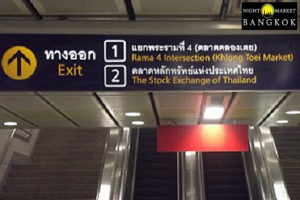 There are many different types of food at Klong Toey Market. Some of these are farm produce, animal products,
and sea foods, among many others. Some of the foods you will find in these markets include: fish,
pork, chicken and ducks, fresh crabs, silver eels, fried insects, frogs, curries, fresh veggies and
fruits, etc. You will find numerous animal carcasses of all types of animals. These markets are the
main sources of fresh foods in the entire region of Bangkok. If you have never been to a food market
before, you will be overwhelmed on how busy and lively the place can be and you need to check it.
Directions:
MRT>MRT Queen Srikit
The Klong Toey Market is located at Rama IV road near the Klong Toey Rd and right off the Queen Srikit
MRT station. Get off on exit 1, and then take a right after getting out of the MRT and then go a
couple of kms until you run right into Klong Toey Market.
Directions By GPS:         Find on Google Maps 

"go to Klong Toey Market" = "Bpai = go" , "talad" = Market

"Bpai Talad Klong Toey"
Comments
comments