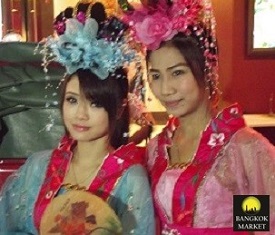 Dating in Bangkok can be difficult for the newcomer to the city of angels. There is also so much excitement on all the different things to do, different ethnicities represented, and most of all beautiful Thai women.
As being a farang in Bangkok, the one that has not visited or been here, would think that getting the right Thai woman and Dating in Bangkok would be as easy as finding an English teacher in Asia. Well, its certainly not, and you need to put yourself out there like anywhere in the world.
Where can you meet the right girl for Dating in Bangkok?
Now this will somewhat depend on your age and again what your priorities are. Nowadays, one of the easier ways to find exactly what your looking for when Dating in Bangkok and be straight to the point is going online.
Online Groups
Facebook nowadays has many Thai groups to get into and communicate. Some great photos get shared on there, as well as a lot of up to date relevant info and opinions on matters pertinent to Bangkok. I like two specific groups, one is called "Friends 4 Thailand" which is run by Graham Broughton and has about 29000 people, and another is "You know you've lived in Thailand when...",which is run by Richard Barton and has about 21000 members up to the recent date I checked. These groups also are a great place to ask questions about things such as visa, etc. Another great group to ask questions or meet people is the Bangkok Expats group.
Dating Sites
There are a couple of dating sites that are online and this is a great way to meet girls that you might not be in the position to get to know. There are 2 major Online Thai Dating Sites. In my opinion the first one I will give you has more quality than quantity as far as your odds:) Thai Cupid is known to give you more Thai women that have already made it to the professional level and are just looking for more companionship vs something else.
The second one is called Thai Friendly. This is a great site too and has many Thai women to contact of all different backgrounds It might be more of luck versus anything:p)
Meeting in Person
There are other ways to find great Thai women as well if you prefer to meeting them in person. A lot of this is common sense but it might help having someone nudge you forward. Sometimes, you can get lucky to meet a girl on the BTS, Expressboats, Bus, etc. Just takes a little nerve and trial and error to find the right one. Just continue to introduce yourself and it always helps to know some thai. Just simply being able to make small talk in Thai will make you so much ahead of the other lonely farang that is Dating in Bangkok. There also a lot of discos in Bangkok to meet tons of women if you are into that.
If you go to the Huai Khwang Market page it goes into a good local area for lots of Clubs to hang out at in the area. I personally like to hang out at local eateries and live music. So thats the type of place I would go. If you go to the Talad Rot Fai page, it is a great place for live music. As well as JJ Green Market that is on the Chatuchak Market page. Any of these markets will be a grew place to meet a nice girl if you simply can talk in Thai a little bit or just don't mind being shot down a little:) Also there are plenty of Meetup Groups that are planned weekly. It all just depends on how you like to meet people.
Have fun!