Important points about Bangkok Transportation
• It is uncomfortable to travel in SKY trains during peak hours due to overcrowding of passengers. The peak hours are 07:00 to 09:00 and 16:00 to 19:00.
• A new train is available in every 3 – 6 minutes. At night, you can find Sky train services till 23:30 or 23:50.
• You can find reputed restaurants and hotels near Sky Train stations.
Sky train (BTS)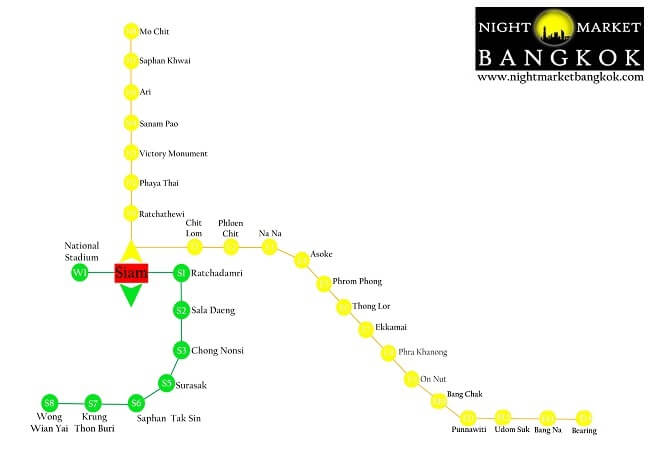 Sky Train provides a convenient and cost-effective medium to move around the inner city. Sky Train covers many business districts and important locations. To reach to specific locations, you can take Taxi and Tuk Tuk services.
There are two BTS lines
SUKHUMVIT LINE
This line connects East Bangkok to North Bangkok. This line starts from Mo Chit and ends at Bearing. These two lines meet at Siam Station, and also interconnect at two points with the underground (MRT) – at Asok and Sala Daeng stations.
SILOM LINE
This line connects West Bangkok to South Bangkok. It runs across the National Stadium in the Siam Shopping region to Wongwian Yai in Thonburi (across the river).
Bangkok Mass Rapid Transit (MRT)
The MRT (Bangkok Subway )-extends from Bang Sue in the north to Hua Lamphong in the South (near Chinatown), covering a distance of 20 KMs. MRT network has 18 stations with trains available at every 4 to 8 minutes. MRT is connected with the BTS Skytrain at Silom and Sukhumvit stations.

MRT Stations
• Kampaengphet: Provides access to Chatuchak Weekend Market / Tor Kor Market and Road Fai Market.
• Sukhumvit: Nearby Asok BTS Skytrain, Terminal 21, The Long Table Bangkok, Grand Millennium Sukhumvit and Soi Cowboy
• Hua Lamphong: Close to Central Railway Station and Chinatown
• Silom: Close to Saladaeng BTS Skytrain, Patpong Night Market, Lumpini Park and Dusit Thani Hotel
• Lumpini: Close to Lumpini Boxing Stadium, The Sukhothai Bangkok, Lumpini Park, Vertigo and Moon Bar
• Phetchaburi: Close to Airport Rail Link's Makkasan Station
• Rama 9: Close to Fortune Town, Central Plaza Rama 9, Grand Mercure Fortune Bangkok
• Thailand Cultural Centre: Close to Siam Niramit and The Esplanade
• Klong Toei Queen Sirikit National Convention Centre: Close to Stock Exchange of Thailand and Queen Sirikit National Convention Centre
• Huay Kwang: Close to Mansion 7 and Swissotel le Concorde Sutthisarn
• Lad Phrao:
• Ratchadapisek:
• Sam Yan: Close to Jim Thompson Shop, Snake Farm and Chamchuri Square
• Chatuchak: Close to Chatuchak Park, Chatuchak Weekend Market and Rod Fai Park
• Bang Sue:
• Phaholyothin: Close to Union Mall and Central Plaza Lad Phrao
Petchaburi Station is 300m away from Airport Rail Link's Makkasan Interchange Station, where you can take express train to reach Suvarnabhumi International Airport.
• A MRT map and Bangkok map helps you to plan the travel and help with Bangkok Transportation.
• MRT underground service hours: 06:00 AM to Midnight
Airport Rail Link
Phayathai-Suvarnabhumi Airport Express Line:
Phayathai Station → Suvarnabhumi International Airport
This is a 28-km route taking 18 minutes.
Airport Rail Link is connected with the BTS Skytrain at Phayathai station and MRT undergroud at Makkasan City Interchange Station (MRT Petchaburi Station). When traveling via Bangkok Airways or Thai Airways International, you can get off at Makkasan.

Makkasan-Suvarnabhumi Airport Express Line
Makkasan City Interchange Station → Suvarnabhumi International Airport
A 25-km route taking 15 minutes.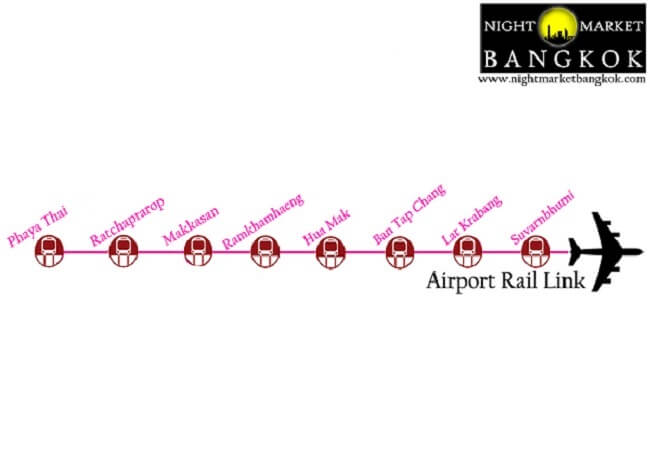 SA City Line
Phayathai → Rathchaprarop → Makkasan → Ramkhamhaeng → Hua Mark → Ban Thap Chang → Lat Krabang → Suvarnabhumi Airport
This is a 28-km route taking 30 minutes time.
In these lines, a train is available at every 15 minutes.
Service hours: 06:00 AM – Midnight
Traveling by Bus:
In Bangkok, bus is another type of convenient and cheap Bangkok Transportation option to explore the city. When travelling by bus, you can get off at any location to visit the surrounding places. However, the negative aspect is that you will have to tolerate traffic congestion, ill-behaved bus conductors, pollution and accommodate with everyday passengers. The government runs buses that come under The Bangkok Mass Transit Authority (BMTA). The government bus agency provides over 3,000 buses including A/C buses covering 100 routes. Several private buses and mini-buses are also available on roads to carry passengers. You can take a Bangkok road map or BMTA road map to ensure convenient journey and selecting right bus to a destination.
Bangkok Transportation and Boat Services:
With the help of boat services, you can take a tour to reputed riverside locations that include many historical monuments. Boat services enable you to discover the Bangkok canals along the Chao Phraya river. Boat services include river taxis, tail-boats and express boats. Ferries are available at various riverside locations that help you to cross the river. You can also find river taxis available at your service. As a convenient option, you can take a pass from 'The Chao Phraya Express Boat Company' and enjoy full-fledged boat service that is available at every 30 minutes. The boat service has stations at ten major piers that provide you opportunity to visit monuments like the Grand Palace, Wat Arun (the Temple of Dawn), the Royal Barge Museum and Wat Po. With this pass, you get help of a guide and free drinking water.
Bangkok Transportation and Tuk Tuk Service:
Tuk Tuk fares vary according to the distance of the journey and the time you choose to travel. It also depends upon the will of the drivers. Most of the times, drivers will put an inflated price. It is necessary for you to haggle down the trip fare. Say 5 to 15 baht off the proposed fare to continue the journey. Do not get away with the Tuk Tuk mafias who offer to take you to secret shopping places. When you take Tuk Tuk service in peak hours, you often have to confront traffic congestion and heavy pollution emitting out of nearby vehicles. The peak hours continue between 07:00 to 09:00 and 16:00 to 19:00. Tuk Tuk service come at cheap price only for short trips.
Climb aboard a tuk-tuk for a rambling adventure through Bangkok. These little vehicles are similar to rickshaws, and are the best way to discover Bangkok's buzzing backstreets. This is a small-grouped tour of no more than 12 people and is led by an expert English-speaking guide.
Your expert English-speaking driver guide will show you all the famous and not so famous sights of the city. Marvel at the Phra Sumeru Fortress, visit the quirky Amulet Market, and take-in the stunning Wat Phra Chetuphon Temple–the center of Buddhism in Thailand. Your guide will give you a tour of this ancient temple complex.
Continue your adventure onto Phahurat Market in the heart of Little India. Here you will encounter a plethora of fabrics, ornaments, and accessories for sale, alongside some seriously tasty food stalls. Visit also Woeng Nakorn Kasem, this is a great place to snap-up second hand goods.
Stop-off at Wat Saket, the location of the famous Golden Mount. Wat Saket sits at the bottom of an artificial hill and sates back to the Ayutthaya era. Climb the 318 steps to the peak of the Golden Mount and get a 360-degree view of the surrounding Rattankosin Island.
This is the end of the trip. You are free to explore the area, get a taxi back to your hotel, or go to a local market for lunch with your guide.
Bangkok Transportation and Taxi Service
In Bangkok, you can find taxi service 24 hours around the clock near hotels, restaurants, shopping malls and other tourist destinations. The taxis are available in different colors such as Green, Blue, Yellow and Orange. Most of the taxis running on roads are new and spacious. Tourists may have trouble in communicating with taxi drivers, as they hardly speak English. On the available taxis, you will see glowing red vacant sign.
Important points to consider while taking a Taxi service:

• The taxis are available with meters that determine the fare of your journey. If a driver refuses to use meter and rather insist you to pay a fixed charge, it is better to take another cab.
• A driver may refuse to take you to your destination. You can take another taxi in such a condition.
• There may be some rogue drivers who would try to take advantage of you being foreigner. Do not accept their proposals of visiting secret shopping places.
• Taxi drivers may not be having complete knowledge of the route to your destination, as a driver does not qualify such exams. It is recommended to carry a Bangkok map, with the destination name written in Thai.
• Taxi drivers pretend not to have change. So, carry small currencies with you.
• While getting off, ensure that you have not left any item or valuable inside the taxi.
• Act according to your conscience. If a driver's behavior is suspicious, never take his taxi.
Enjoy the opportunity to have your own personal car and driver at disposal in Bangkok to visit whatever sights you choose as opposed to going on a scheduled tour. You can choose to explore Bangkok all day from morning to afternoon, or combine an afternoon of touring with an evening activity – the choice is yours. Also included is an English-speaking concierge who will be your personal assistant for the day.
Whether you choose to experience the culture, see the sights, go shopping in the city, or relax in a spa, the city is yours to discover. Let the professional guide help you plan your day, offer you expert advice, and provide interesting insights into the city of Bangkok. The experienced driver also knows the best routes to take you through Bangkok safely and comfortably in an air-conditioned vehicle.
Bangkok Airport Transfer Services
It is wise to book an airport transfer service before you reach to Bangkok airport. You can select a cab from wide range of limousines available that include European luxury car, Japanese sedan, commuter van and others. The cabs can accommodate three to eight people. MAKE SURE THE TAXI METER IS TURNED ON! IF NOT DO NOT TAKE THE TAXI AND JUST DENY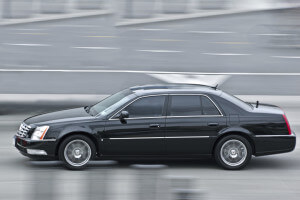 The last thing you want to do after arriving at the airport is worry about transportation. Avoid the hassles and stress of waiting in a long line to try to get a taxi, and opt for the luxury of a private transfer to Bangkok City.
After exiting the baggage claim area and clearing customs, a friendly member of our helpful staff will be waiting for you with a card bearing your name.
Green Path Transfers will then take you on the 45-minute ride from Don Mueang International Airport to Bangkok City in a 3 seat Sedan. This service is available 24-hours a day, all year round.
So you can sit back, enjoy the ride and take in the sites.
Green Path Transfers is a global provider of airport and intercity ground transportation with two critical points of difference from other transfer providers: it is truly global and all transfers are 100% carbon offset.
Motorbike Taxis in Bangkok
A motorbike Taxi is good to hire if you are single and want quick travel around Bangkok. Motorbike Taxi drivers wear orange color of vests with numbers printed on their vests. Fearless drivers can do anything to take you to your destination quickly. They can run bikes on sidetracks or in the opposite traffic lanes. Motorbike taxi drivers are available at Skytrain stations, MRT stations and near shopping malls. As it is risky to ride Motorobike taxis, travelers must wear safety helmets. It is also necessary to negotiate fares before you take Motorbike taxis or else you may have to pay higher charge. This can be risky venture. Some motor taxi drivers can drive fast and be risky in crazy traffic. Use your instinct. In saying, if you need to get somewhere at rush hour, this is the best way to go! Wear a freaking helmet! I have seen bad accidents!!
Long Distance Train Services:
The State Railway of Thailand (SRT) runs different types of long distance Train services. You can do advance booking and buy e-ticket online.
• Special Express Train service: This service provides first and second class A/C sleepers and non-A/C second class sleepers. The train service network includes popular destinations.
Bangkok-Chinag Mai → Bangkok Yala → Bangkok Surat Thani → Bangkok Swankhalok → Bangkok Butterworth
• Express Train Service: First & Second class A/C sleepers, Non A/C second class sleepers. Trains are available for long distance journeys that connect many locations: Bangkok Chiang Mai → Bangkok Ubonratchathani → Bangkok Nongkhai → Bangkok Trang → Bangkok Udonthani.
• Rapid: A/C and Non A/C second-class sleepers. A/C and non A/C second and third class seats. This train service is available for long distance journeys with more stations (include local stations).
Bangkok-Chiang Mai → Bangkok-Pitsanulok → Bangkok-Nongkhai → Bangkok-Ubonratchathani → Bangkok-Yala → Bangkok-Nakhon Si Thammarat → Bangkok-Sugnai Kolok
• Ordinary: Non A/C Second class and Third class seats. This is a long distance train service connecting every local station.
Bangkok-Nakhonsawan → Bangkok-Suphanburi → Bangkok-Hua Hin → Thonburi-Ratchaburi → Thonburi-Nakhonpathom → Bang Sue (North Bangkok)-Nakhon Ratchasima
• Bangkok Commuter: Non A/C Third class seater train service
This is a short route train service covering Bangkok locations and nearby region within 150 KM radius.
Stations: Don Muang Airport, Bangkok-Lopburi, Bangkok-Ratchaburi, Bangkok-Kaeng Khoi (Saraburi), Bangkok-Ratchaburi, Bangkok-Suphanburi, Bangkok-Prachinburi
• Rural Commuter: Non A/C third class seater, Short distance train
Lopburi-Pitsanulok → Nakhonsawan-Chiang Mai → Ayutthaya-Lopburi → Surat Thani-Sungai Kolok → Chomphon-Hat Yai → Nakhon Ratchasima-Ubonratchathani → Nakhon Ratchasima-Udonthani → Kaeng Khoi (Saraburi)-Khon Kaen
Biking Around Bangkok
Biking enables you to know Bangkok, its people, culture and important locations, very closely. You can visit many great tourist destinations by cycling. If you plan to visit far off destination by cycling it may take 3 to 4 days and nights.
Best Voted Biking Tours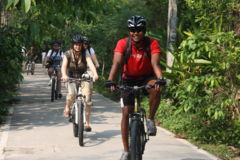 Spend an afternoon biking through Bang Kra Jao, an undeveloped jungle in Bangkok. Through paths and walkways amongst canals, villages, and the wilderness, visit an old temple, an incense workshop, and a floating weekend market along the way.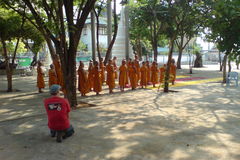 Explore the backstreets of Bangkok by bicycle, train, boat and skytrain on this 9-hour tour of the city's hidden attractions, from Chinatown to the Airport and everything in between.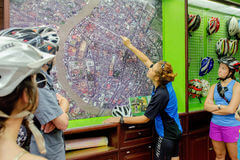 This 4-hour bicycle tour takes you through back roads and small lanes, past ancient temples and canals, all the way to the heart and soul of Bangkok. Discover the quieter side to the city away from the bustling streets and traffic jams.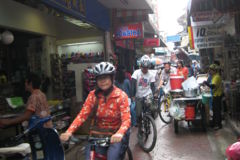 Explore Bangkok's vibrant Chinatown, before crossing the Chao Phraya River to visit some of the city's most beautiful temples and hidden secrets in this half-day cycle tour.